Communication Supports in Exercising Capacity, Choice and Autonomy
Sessions
Details
Team
< Back
Communication Supports in Exercising Capacity, Choice and Autonomy: Team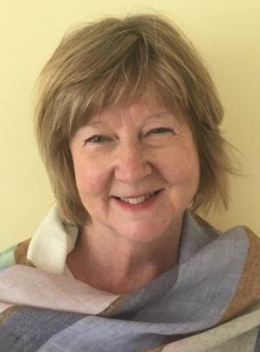 Barbara Collier
Presenter and Resource Developer  Barbara Collier is a founding member and Executive Director of Communication Disabilities Access Canada (CDAC).  She is a Speech-Language Pathologist and Augmentative Communication Clinician with extensive experience working with people who have significant speech, language and communication disabilities. She has worked as a clinician, educator and researcher and has headed up CDAC's socially innovative projects relating to communication accessibility, human rights and social justice for people with speech, language and communication disabilities. In 2013, Barbara started up communication intermediary services across Canada. She is the primary author of CDAC's resources and training programs. Barbara is the author of a number of peer reviewed publications and is a frequently invited speaker at national and international conferences. In 2010, Barbara was honoured as a Fellow of the International Society for Augmentative and Alternative Communication. In 2016, on behalf of CDAC, she was awarded the David C. Onley Award for Leadership in Accessibility and in 2019, she was awarded the honors of the Ontario Association of Speech-Language Pathologists and Audiologists.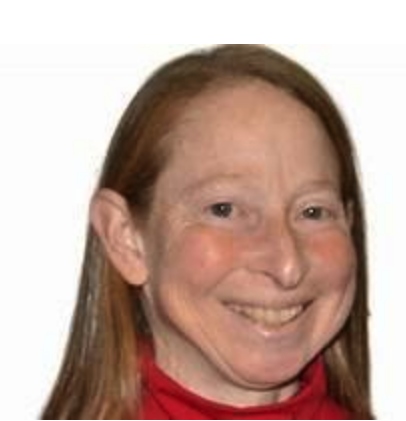 Lana Kerzner
Presenter: Legal Context
Lana is a lawyer in Toronto, Canada. She has devoted her legal career to disability law and policy work.  She works, often in collaboration with disability organizations, to advance the right
s
of people with disabilities through law reform and education.  She teaches Disability and the Law at Ryerson University, and also teaches at the Law Society of Ontario in the Professional Conduct and Practice in Ontario course.  She works in private practice and previously worked in Ontario's Legal Aid Clinic System, both at ARCH Disability Law Centre and the Advocacy Centre for the Elderly.  She obtained her LL.B. from the University of Toronto in 1992 and was called to the Ontario bar in 1994.  She is also a graduate of the Maytree Public Policy Training Institute.
Her work has covered diverse areas of disability law, including legal capacity, abuse of people with disabilities, accessibility of telecommunications, including litigating at the CRTC, home care, supportive housing, services for people with intellectual disabilities and assistive devices.  Her current work focus is on legal capacity, decision-making and the domestic and international law implications of United Nations treaties, including the United Nations Convention on the Rights of Persons with Disabilities.  She speaks at conferences and does consulting work both in Canada and internationally.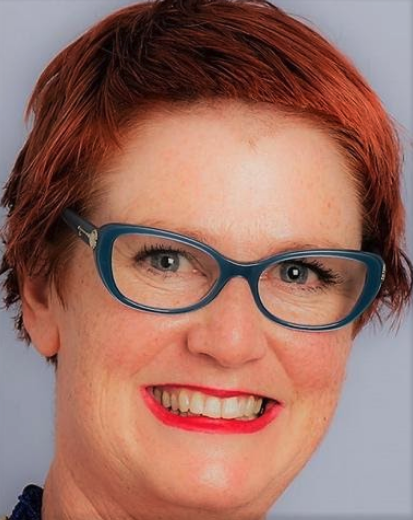 Dr. Jo Watson
Presenter: Communication supports for informal, non-symbolic communicators
Dr Joanne Watson is a lecturer in the Post graduate disability and inclusion program at Deakin University in Australia. In addition to teaching, Jo is engaged in a wide range of research projects. Jo's teaching and research is informed by a career of thirty years as a Speech Pathologist. Jo's broad research interests are centered around the impact of the United Nations' Convention on the Rights of Persons with Disabilities (UNCRPD) on signatory nations' capacity to support and protect the human rights of people with complex communication and support needs. Her current research focus includes supporting people with complex communication and support needs to live self-determined lives through supported decision making mechanisms and individualised supports. Jo has an extensive national and international profile, having practiced, taught and engaged in research in Hong Kong, China, Australia and the USA.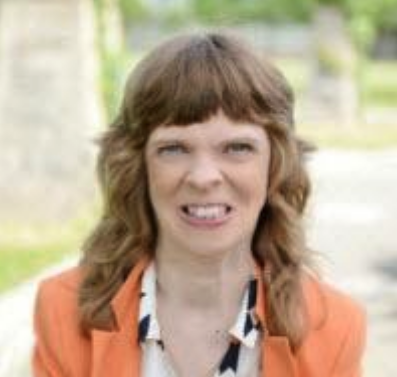 Glenda Watson Hyatt
Glenda Watson Hyatt is an author, and keynote speaker. Motivated by her personal experiences and the continual flow of social injustices faced by others living with communication disabilities, Glenda is a formidable voice for this systemically overlooked and devalued segment of our society. Through various projects and committees, she aims to increase awareness, understanding and inclusion of people who use alternative means of communication. Currently, she is the Social Media Coordinator for the Canadian Chapter of the International Society for Augmentative and Alternative Communication. She has also worked with Communication Disabilities Access Canada on several projects. She played a strong advocacy role for the inclusion of communication access in the newly enacted Accessible Canada Act; the first-time speech and language disabilities have been recognized in accessibility legislation.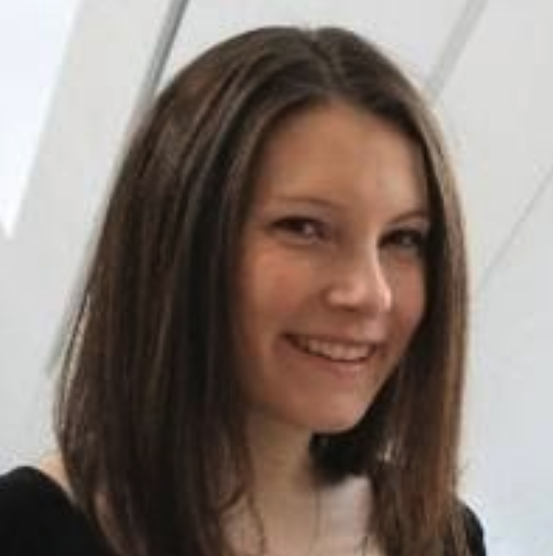 Megan Henze
Megan is an Occupational Therapist and currently works at Surrey Place in a clinic for youth with intellectual and developmental disabilities transitioning into adult life.  She formerly worked as a member of the Good 2 Go team in the Division of Adolescent Medicine at The Hospital for Sick Children. Megan completed her masters in occupational therapy in 2009. Megan has worked primarily with young people with disabilities and chronic health conditions in supporting transitions from paediatric service providers to adult service providers and in the development of life skills.   She has an interest in strengthening and building communities that support adolescents and young adults with disabilities in forming and achieving life goals, advocating for themselves and maintaining their health.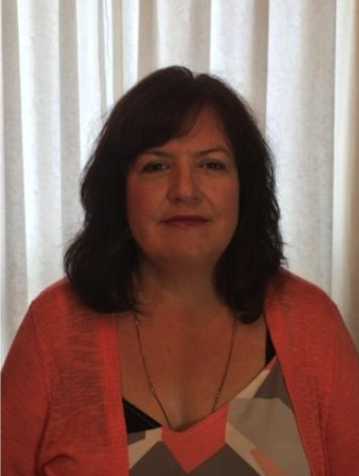 Cathy Samuelson
Cathy Samuelson is the Executive Director of North Yorkers for Disabled Persons, Inc.  North Yorkers provides supportive housing and attendant services to individuals with physical and communication disabilities under the independent living philosophy.  Additionally, North Yorkers offers outreach communication support, a communication enrichment program, and information and referral services.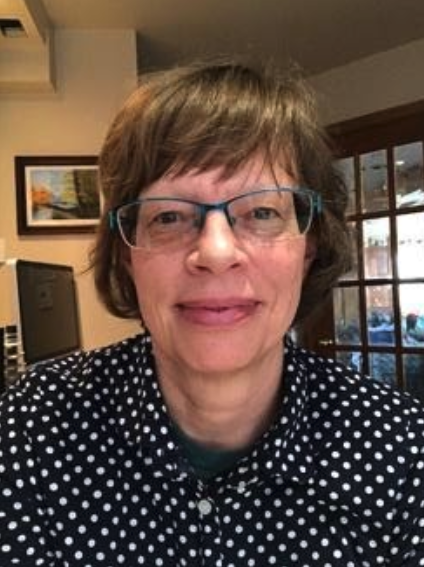 Cindy De Graff
Cindy De Graff has a social work degree.  She has worked as a planning facilitator and is currently the Manager of Planning Services at the Ontario Federation for Cerebral Palsy in Toronto.  In addition, she provides System Navigation support as well as Information and Referral services to adults with cerebral palsy in the province of Ontario.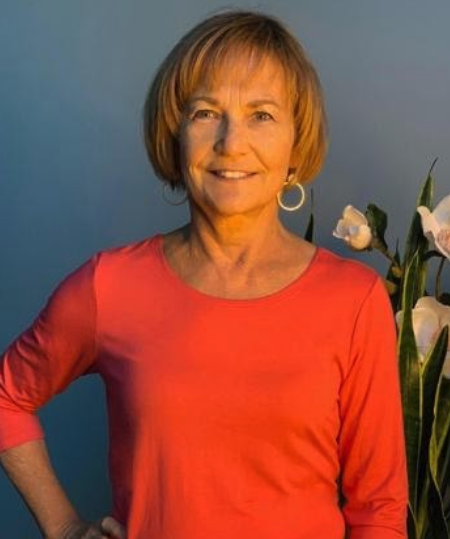 Charlene Cratt
Charlene Cratt has over 30 years of experience in the field of augmentative and alternative communication, serving people across the lifespan, collaborating on projects, expanding services, teaching, mentoring and learning.  In 2013 Charlene joined Hotel Dieu Shaver Health and Rehabilitation Centre as Senior Speech Language Pathologist and worked with an interdisciplinary team to develop the first ever service for adults in the Niagara Region of Ontario, who require augmentative and alternative communication service.   Canada hosted the International Society of Augmentative Communication Conference in 2016 and Charlene chaired the inaugural film festival; a creative showcase for people who rely on AAC, with entries from around the world. Charlene has completed the CDAC Communication Intermediary preparation work to assist victims, witnesses and accused persons when communicating in police, legal and justice systems.   In 2020, Charlene retired from Hotel Dieu Shaver.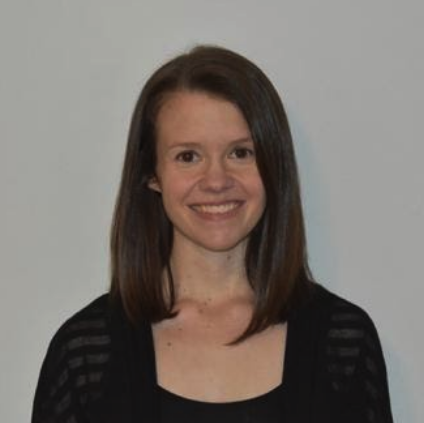 Caitlin Buchel
Caitlin Buchel is the owner and managing clinician of Buchel Speech and Language Group in Manitoba. She works in a variety of areas including with acute neuro-rehab inpatients, as well as with outpatients with Traumatic Brain Injuries (TBIs) and those recovering from a stroke. She also sees individuals in palliative care, including those with neurodegenerative communication disorders.  Caitlin is Manager of the Communication Intermediary (CI) program through Communication Disabilities Access Canada (CDAC) and is the consulting SLP on the Manitoba Medical Assistance in Dying (MAID) team, facilitating communication between patients and the interdisciplinary MAID team, from eligibility assessments through to provision.  Caitlin is a member of the Canadian Association of MAID Assessors and Providers (CAMAP) working group developing guidelines for capacity to consent to MAID - specifically providing input into communication challenges in this context. She is the current Vice President of the College of Audiologist and Speech-Language Pathologists of Manitoba (CASLPM).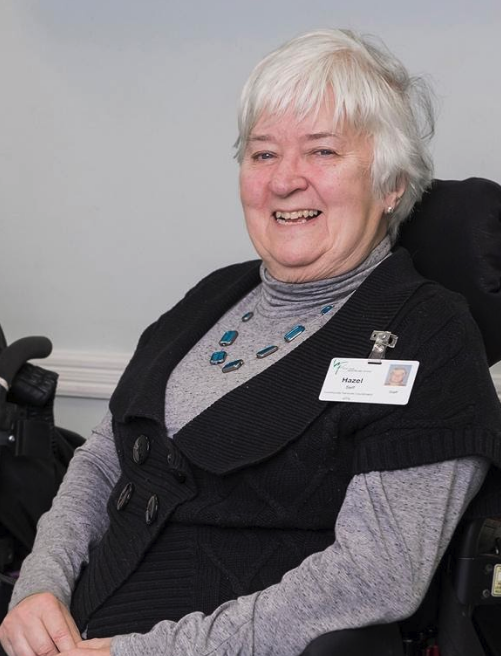 Hazel Self
Hazel Self has been involved in CDAC since its inception, in the past has been chair of the board of the Centre for Independent Living in Toronto, on the development team of North Yorkers for Disabled Persons, aka 2880 Bayview – a shared, supportive housing project for people with speech, language disabilities, a founder of Direct Individualized Funding for Attendant Services, teaches at U of T Critical Disabilities Studies integrated into the physical therapy curriculum and works at Gage Transition to Independent Living in Toronto.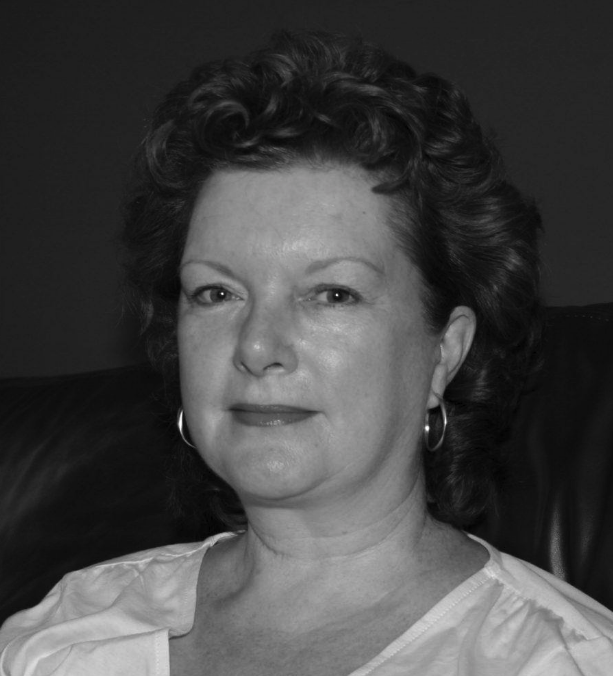 Elyse Shumway
Elyse Shumway is a speech-language pathologist in private practice, in the greater Toronto area, specializing in community-based rehabilitation for individuals with neurogenic communication disorders.  She has worked as a Communication Intermediary in both criminal and civil situations, including capacity assessments.  She also consults to a number of organizations in the areas of training and  resource development and is an adjunct lecturer at the University of Toronto Department of Rehabilitation Sciences.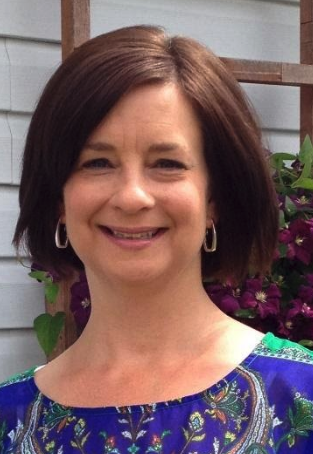 Karen McClintock
With over 30 years of professional experience in the human service field, Karen McClintock is a strong advocate for people with developmental disabilities and the workforce that supports them. She is currently the Director of Organizational and Community Development with Lambton County Developmental Services. Karen is a Developmental Services Worker/Deaf Major graduate from Fanshawe College, Certified Professional Coach from the Adler Institute and has a special interest in augmentative and alternative communication supports. She is passionate about lifelong learning and the unique role that teams play in creating dynamic and vibrant organizations.  Karen delights in educating and engaging organizations about how to develop high performance teams, self-managed teams, employee engagement and organizational development. In 2018 Karen received the Regional Support Associates Award of Excellence, for demonstrating outstanding contributions and achievement in the field of developmental disabilities and dual diagnosis.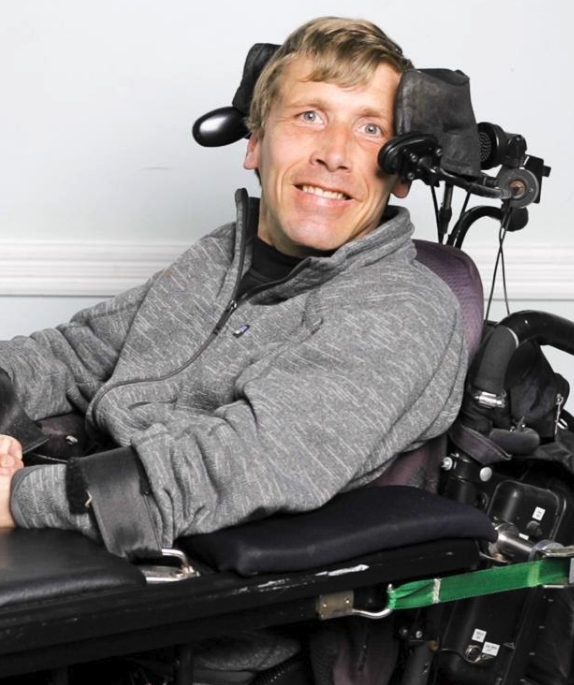 Casey Morrison
Casey Morrison lives in Collingwood, Ontario. He is on Collingwood's Accessibility Committee to make Collingwood to be more accessible and is a volunteer at the Collingwood's Public Library.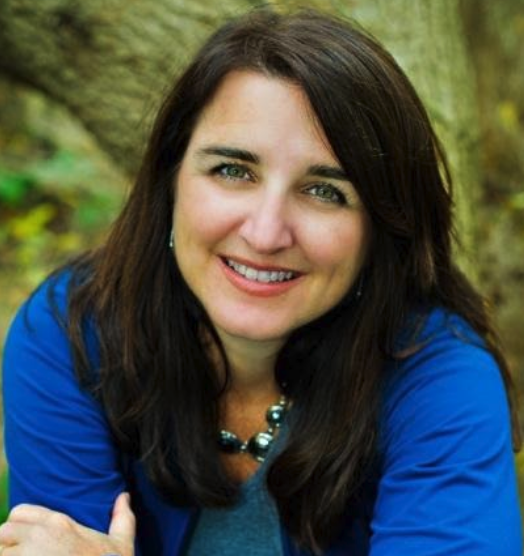 Tracy Shepherd
Tracy Shepherd is a speech-language pathologist who works in the Augmentative Communication Service at Thames Valley Children's Centre in London, Ontario, Canada, and as a Clinical Education Coordinator at the Centralized Equipment Pool (operated by Holland Bloorview Kids Rehabilitation Hospital) in Toronto, Ontario. She has co-developed an educational program to train clinicians in Ontario, working in the area of AAC. Tracy has also been involved with Communication Disabilities Access Canada on a variety of projects. Her research interests span many areas, including reliability of speech-generating devices (SGDs), abandonment of technology, outcome measurement, as well as other areas of clinical interest (teamwork, listening and family impact). Along with colleagues she has implemented the Libraries for All program in London, Ontario, which encourages communication access in the community. Tracy was President of the ISAAC Canada Chapter from 2009 to 2013, and was on the organization's Executive Committee from 2006 to 2009. Tracy was VP of Conference Planning on the ISAAC International Executive Board from 2014 to 2018 and was a Co-chair for the 2016 conference in Toronto. She has been a member of ISAAC in good standing since 1990. In addition, Tracy is a member of the organizational committee for the Breaking the ICE conference, a national consumer-focused conference for people who use AAC.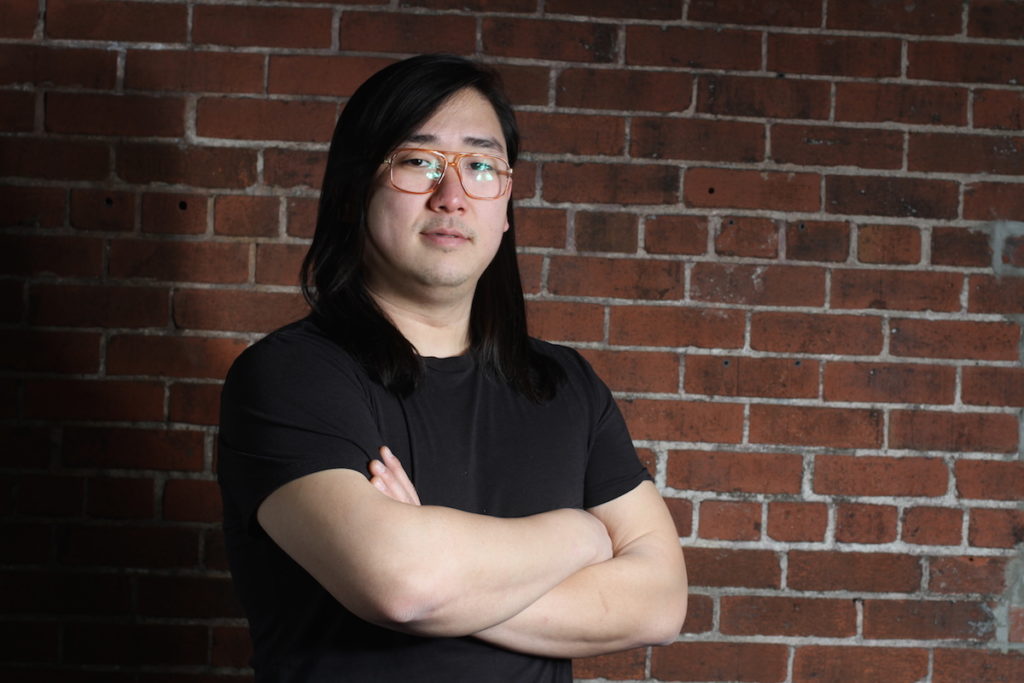 Jason Jang
I'm Jason Jang, Web Developer for CDAC. I have over a decade of experience in web and software. I am also a musician, taco chef, and student of chinese medicine. I'm happy my efforts with CDAC will provide help to so many.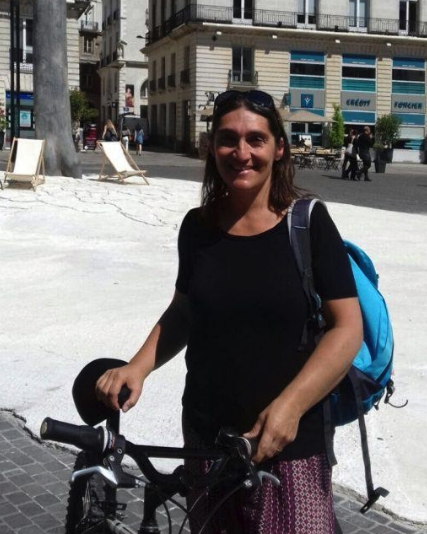 Laure Préchonnet
My name is Laure Préchonnet. I have been working for many years as a French translator with Communication Disabilities Access Canada.
Photo / Video credits from Past CDAC trainings
Jim Bull
Krystine Donato
Tien Hoang
Scott Ngo
Colin Phillips
Bill Scott
Anne Abbot
Christine Hunt
Dan Watson
Eva Miodonski
Farrah Sattaur
Gabriel Ly
Jared Scratch
Megan O'Connor
Sarah Kilpack
Tony Diamanti
Sam Savona
Kevin Bolianatz